People come up with new ideas every day. Many of these ideas can be converted into businesses. But more often than not, people shy away from them because they do not have the technical knowledge required to convert the idea into a business. This is why many people are keen on pursuing MBA degrees today. This degree can provide a student with the skills required to start up a company. There are many MBA colleges all across India. Amity Business School is considered one of the best MBA colleges in Noida, and some top institutes of the country include IIM Bangalore and IIM Ahmedabad.
What most people do not know is that you do not need to be from a technical background to convert an idea into a business. Many large companies were started by people with ideas but no technical experience such as Alibaba, Groupon, Oracle, etc. Here are a few tips that you can follow in order to start your own tech company: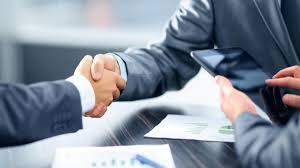 The first and best step is to look for a partner who is from a technical background. They can be your technical co-founder. Before entering into a partnership with them, you should see how well they work with you. Give them small projects and see how well they can execute a plan. Hire the person who you have good chemistry with and who is efficient and effective at work. This will make sure that you do not have any problems once you start a business. You can find potential technical co-founders by using LinkedIn, attending seminars, meeting investors, etc.
If you are unable to find a co-founder with technical experience within the deadline, you have a few alternatives. One alternative is to start learning to code yourself. This will help you in the long run. It will take up a lot of your time as you have to learn it from scratch. But the pros exceed the cons. The other alternative is to recruit a developer or an entire team. If you do not have the time to learn the process yourself, offshore development teams are a very good option. You recruit people by making them believe in your vision. On the other hand, you keep the talent by earning their respect.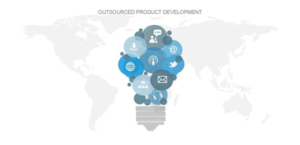 Even if you are not from a technical background, you should have basic knowledge of JAVA, HTML, Python, etc. This is required as you need to communicate with your technical team about what type of work is required. Even if you are very busy, you should make time for business meetings. These meetings are great for knowledge transfer and gives the much-needed experience and exposure.
You should not miss a day of updating yourself about the development process. Arrange daily meetings with the technical team. This will not only make sure that you gain more technical knowledge, but it will also create a healthy environment where the employees can share their opinions too.
Conclusion
Most of us never pursue our vision because we do not have any technical experience. In reality, through a little creativity and some hard work, anyone can start a tech company. You can use the tips mentioned above to start your own company. As a non-technical founder, you need to make sure that you have the knowledge, understanding, and interest, of all the fields in the industry.