As the modern technologies have changed and evolution is taking place rapidly in the market, medium and small business are doing everything they can to keep up with this fast-paced market and competitive world.
Most of the present Businesses are changing their strategies according to the Digital Marketing, and the old businesses are augmenting their existing marketing procedures with digital advertising techniques. Why Digital Marketing is important for Your Business is been discussed here.
You can't Ignore your Online Customers
Approx 80% of people are online and most of the potential customer is searching for your brand or products online.
A potential customer may believe that your business is not trustworthy or valid if he/ she doesn't find you online.  It also can happen that they do not take your business seriously, and the result will be that they quickly head somewhere else.
And remember, once a client made that choice, he probably won't be back.
It Let You Compete with Others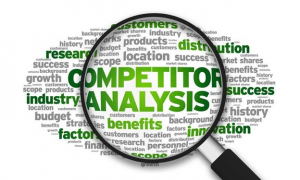 If you want your business to be successful, you must keep an eye on your competitors as well. Learn from them and apply those tactics to your business also.
Digital Marketing gives this insight and lets you know what currently going on with your niche. Such as-
How do they advertise their brand and what makes their brand unique? How well do they engage their customers? Etc.
Customers can Reach Your Business
The customer of today thinks whatever he needs is online and they will most likely start their search on Google. If you are not present there, you won't be found, and you may lose.
But suppose you are online, but still you are not reaching to your customers, it's even worse. There are lots of websites that belong to the same niche as yours; it's hard to get to our potential customer whenever they search for your niche.
Besides creating a site, implementing search engine optimization (which is a part of Digital Marketing) is a strategy that can help you to reach your customer when they search for you.
It makes your website/ business discoverable to the customers, and you get a strategic online presence.
It lets more Customers come to You
Any Business can attract a more substantial number of the audience than it possibly can, by just feeding to local customers. It can be done through the concept of Digital Marketing.
A web presence shows you a 24/7 working business. Your work is always open even when it's closed as you are online and your ads are online all the time.
Using Digital Marketing concepts, you can get more customers in less time at any time.
Cost-Effective Plan 
Digital Marketing gives you a budget-friendly plan which is a need for startup. A startup doesn't have enough budget to invest in Advertising and marketing. An offline marketing needs more effort and money while in online marketing you need to create a strategic base online with less than half of the amount of offline marketing. While in Traditional marketing, cost to reach 2000 audience become more than $900 for broadcast, newspaper, magazine & Direct mail, online marketing take approx. $75 to reach 2000 audience through social media and Google search.
You don't Exist if you are not Online
Businesses will have to move online in recent time as it is the future and everyone is searching for it online. If you are not online, you don't exist in the views of current buyers. 8 out of 10 buyers search for the product on Google before buying it. Even Google My Business has given a chance to the small businesses to be known and reviewed by users. So, you have to move online.
A Need for Small Businesses
Digital Marketing has not remained a choice for businesses but it has become a necessity. Every Business has hundreds of competitor who is online and applying Digital Marketing strategy as well. 47% of our population is online,  If your business is not online, your competitor would defeat you easily and you will lose your customers as well.
The benefits of digital marketing are unavoidably tremendous for small businesses and every business owner either it is small or big definitely establish a digital strategy for his/ her business.
So, get your business online and start earning more potential customers and revenue!